Stages of Family Therapy: Principles and Techniques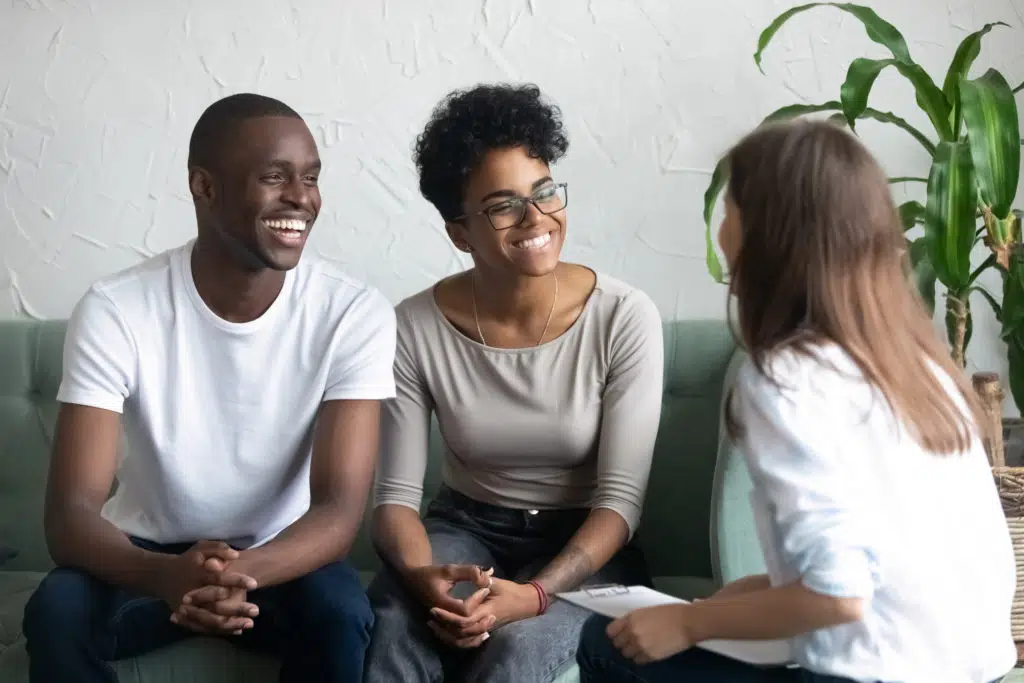 According to a 2019 survey from the Substance Abuse and Mental Health Services Administration (SAMHSA), there are nearly 20 million people aged 18 or older with a substance use disorder in the United States. Alcoholism and drug addiction are devastating chronic diseases that can destroy families (and friendships) as well as the life of the addict.
Family members also suffer mentally, emotionally and physically, as they're torn between helping their loved one and setting clear boundaries for them. It is not uncommon for family members and loved ones to develop patterns of co-dependency to cope with the unpredictable behaviors of the addicted person.
Family therapy can help everyone involved find better, healthier ways to interact so they can begin to heal together. It involves a set of therapeutic approaches that attempt to reduce the harm of addiction on both the substance user and his or her family. These may include things like discussing family roles, identifying ways to improve communication and rebuild trust, and finding ways to interact that respect the needs of everyone involved. Family therapy techniques often include using the family's strengths and resources to help the addicted person live without drugs or alcohol. Additional issues like parenting skills, abuse, depression, family conflict and unemployment may also be addressed during treatment.
Family therapy techniques
Here are four main types of family therapy techniques that focus on providing solutions for specific problems:
Bowenian
Bowenian family therapy is focused on finding the balance between togetherness and individuality to create health and success within the family unit and for each family member. This type of therapy can be done one-on-one with a therapist or with your family members.
Systemic
Systemic family therapy seeks to reduce distress and conflict within family dynamics by addressing and improving the systems of interactions between individuals. It homes in on unconscious communication and underlying meanings behind certain actions.
Structural
Structural family therapy assesses the subsystems, boundaries, hierarchies and coalitions within a family (e.g., the structure) and focuses on improving communications and interactions among family members. It also serves to highlight appropriate boundaries to help create a healthier family structure.
Strategic
Strategic family therapy aims to solve problems, achieve the family's goals and, ultimately, change an individual's dysfunctional or problematic behaviors.
Four stages of family therapy
Family therapy does not always fit into a universal or sequential pattern, but there are four major stages of family therapy that can help therapists navigate your family's unique needs while maintaining objectivity and providing direction, including:
Preparation
This includes things like accepting the problem of addiction, defining the problem, and creating goals for the treatment.
Transition
This stage involves beginning actualization of the crisis, defining the crisis, reformulation (e.g., starting over) and acceptance.
Consolidation
During stage three, the family unit agrees to invest in the therapeutic work in order to overcome (or help their loved one overcome) addiction and work through possible alternatives and solutions.
Disengagement
Once the family begins to heal from the addiction, it's important to disengage from therapy in a way that empowers each family member to continue along their path toward recovery.
Family therapy can help educate family members and loved ones about substance use disorders and how their behaviors can help or hinder recovery. It's our goal to help your family members gain awareness and understanding so they can learn how to best support you throughout your recovery journey. When you're ready to begin family treatment in a safe and compassionate environment, call Miramar Recovery Center at 949-691-5036.